Curtain Wall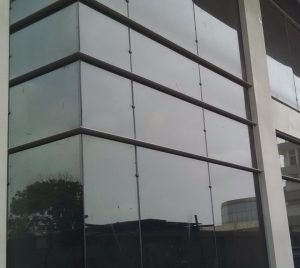 Unique elements for all architectural solutions, whatever the required performance and whatever the desired visual effect! Selection of modern and feature rich Curtain Wall Systems offering you design freedom coupled with excellent build quality, ensuring your facades aren't lost in transition.
Flush Fitted, All Glass Facades
Semi-Structural Glazing with Horizontal or Vertical Trims
Visible Grid Effect
Passive House-Certified Systems Available
High Thermal Insulation
Integration with Louvers/Fins
Sliders
Use Aluminum Composite Panels to breathe life into your buildings. Extensive selection of colors, textures and finishes to achieve limitless designs and creative challenges.


Lightweight and Strong
Non-corrosive
PVDF Coated with limitless design possibilities
Fire Rated Core
Applications: Facades, Roofs, Interior Elements, Pillars
Sustainable and Environmental Friendly
Doors
When your facade demands utmost transparency, think articulated point fixed glazing. Complete system of STAINLESS STEEL SPIDERS and ROUTELS available in SS316, SS316Lm for all type of applications.


Steel Supporting System
Structural Glass Fin & Mullion System
Integrated Point Fixed Doors
Point Fixed Glass Canopies